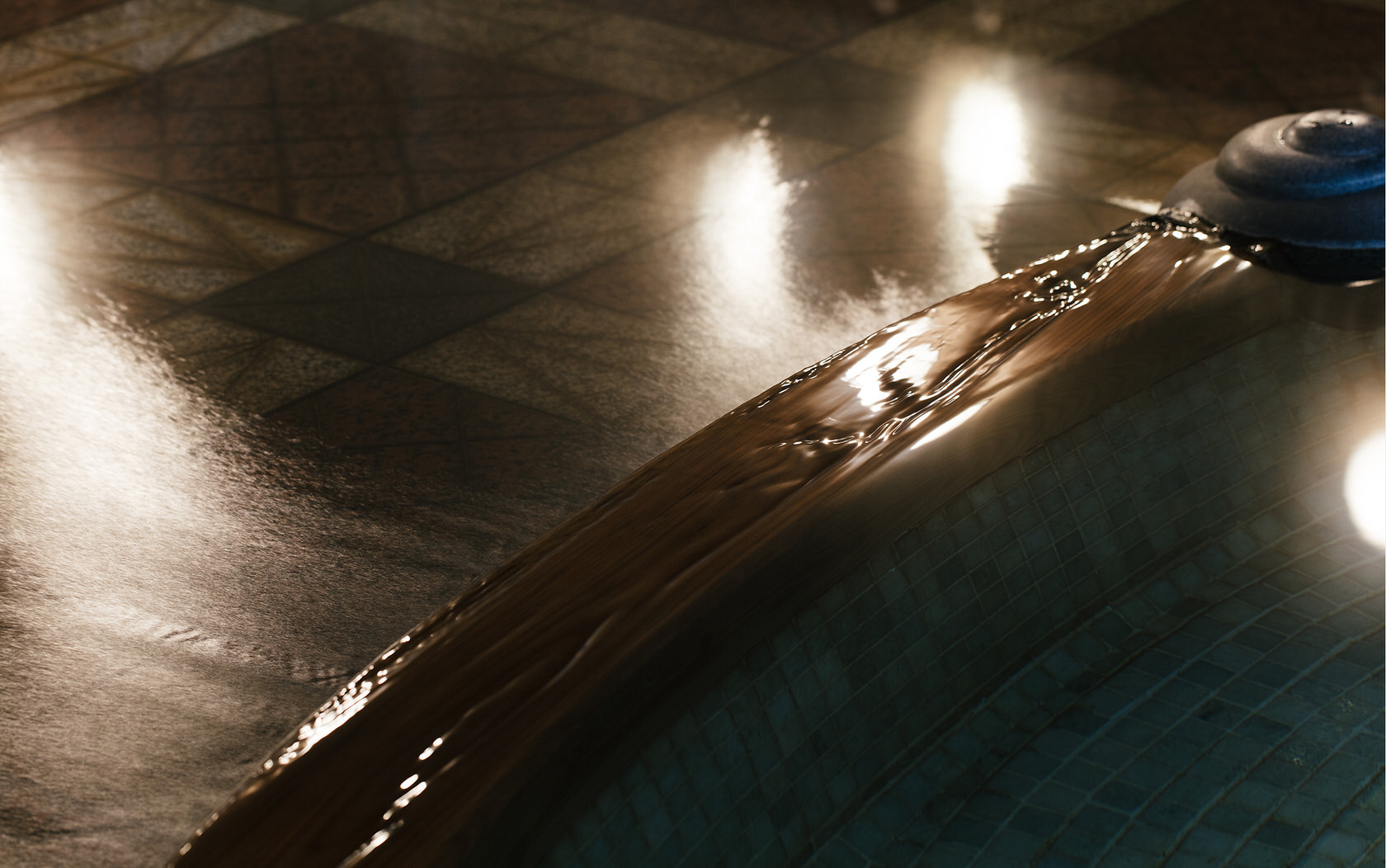 Onsen
A historic hot spring mentioned
in the Manyoshu
Our bath waters come from the Futsukaichi Onsen,
which has been flowing for over 1,300 years, a symbol of the unchanging history of the area.
Futsukaichi Onsen has been visited by government dignitaries and priests for centuries.
Its soft and smooth waters leave your skin feeling supple and your mind at ease.
Designed like a natural river and waterfall basin
Each of the men's and women's baths are over 330m² wide, stone-lined and dotted with crystals along the bottom.
The trees outside the windows will let you completely forget you're in the middle of the city.
Private Baths (for Guests at Taisho-tei)
Relax in private in our spacious reserved baths
We have two private baths at Daimaru Besso: Suishin-no-yu and Ashi-no-yu. These baths are exclusively for the use of guests staying in our Taisho-tei rooms, who can enjoy the mild sulfur aroma and relaxing warmth of our spring waters. Perfect for guests who wish to bathe in private. Available 24 hours.
The family bath is currently closed and cannot be used.
Suishin-no-yu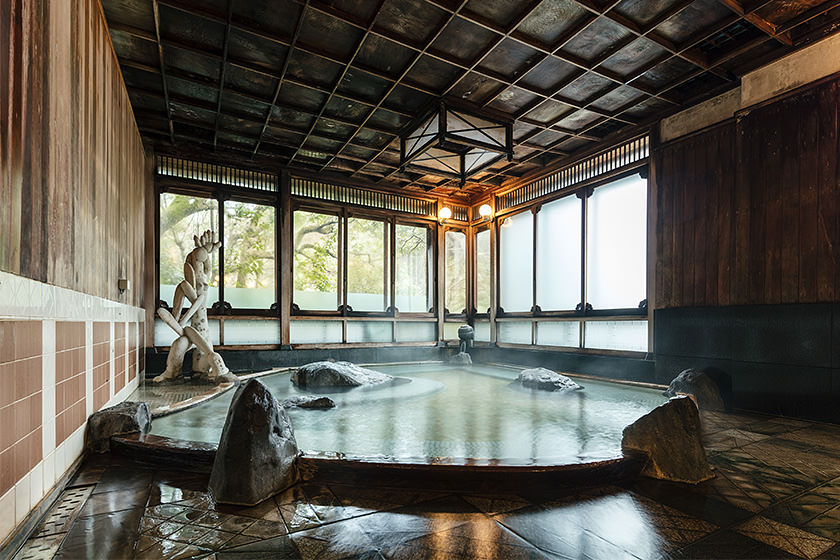 The retro-styled windows and overall design will teleport you back to a Japan from 100 years ago and let you forget your modern-day worries.
Ashi-no-yu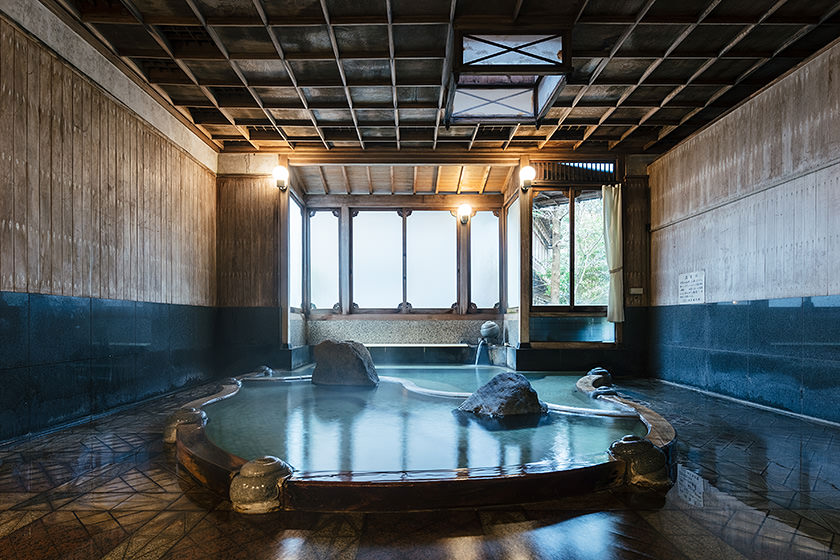 The faint smell of sulfur and hot spring waters offer a true Japanese onsen experience.
Each room features its own private bath
All of our Taisho-tei, Heian-tei, Showa-tei, and Rengyoan rooms are each equipped with a private bath.
The indoor bath is not a hot spring.
A few of the baths are shown below. Your room may vary.
Onsen Details
Onsen name
Futsukaichi Onsen
Water type
Alkaline simple hot spring
Helps relieve
Chronic joint pain, nerve pain, gastrointestinal issues, burns, skin issues
Hours
Until March 31, 2023
Monday 5:00-10:00, 11:00-23:00 (cleaning days for water changes)
Tuesday 6:00-10:00, 11:00-25:30
Wed-Sun 5:00-10:00, 11:00-25:30

From April 1, 2023
Daily 6:00-10:00, 11:30-23:00

From April 1, 2023, the bathtub will be cleaned by an outside contractor every day.
You can use it until 23:00 at night and from 6:00 the next morning.
Regular cleaning time is from 10:00 to 11:30.
We will continue to provide a safe and secure public bath, so we apologize for the inconvenience, but we appreciate your understanding.