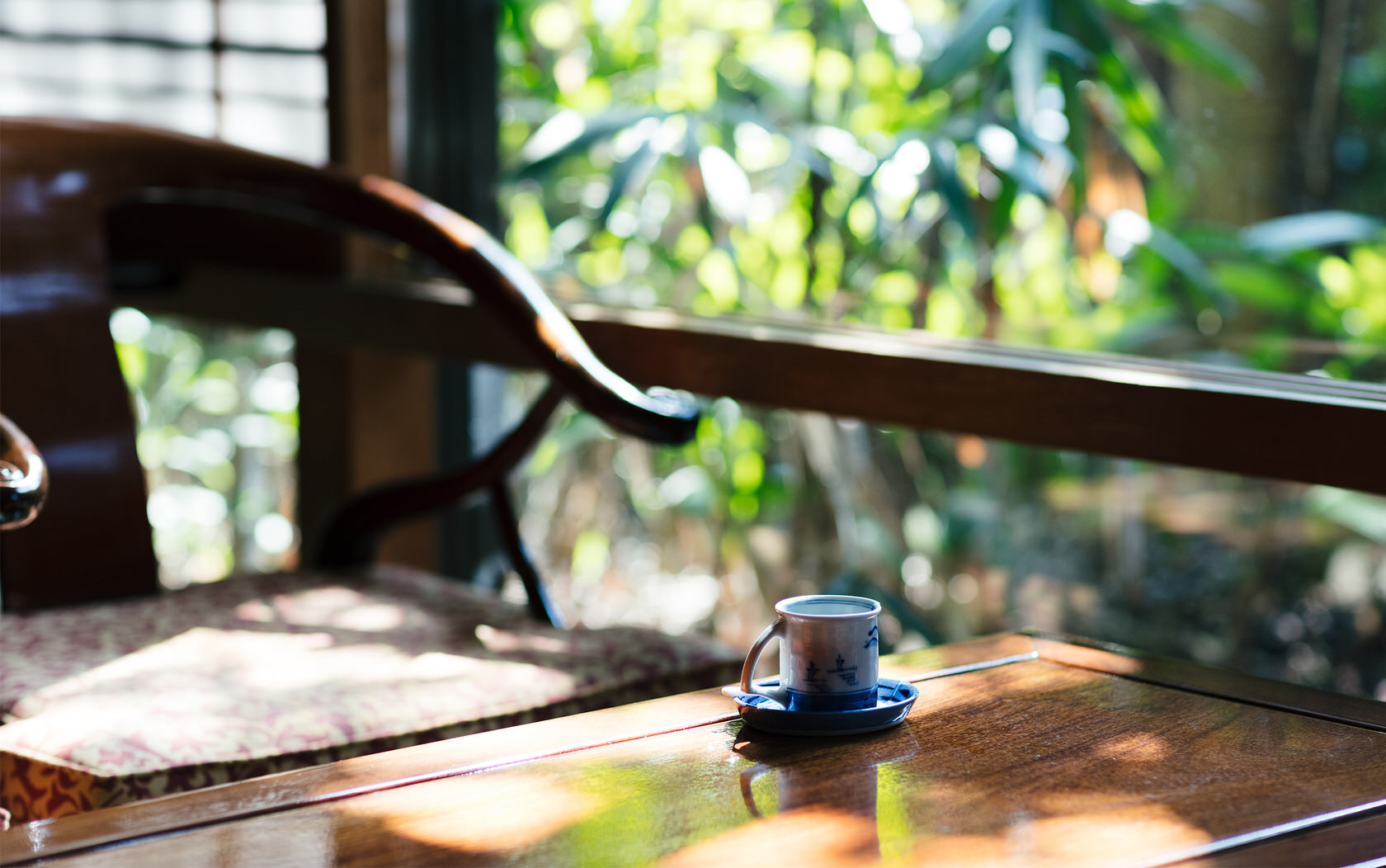 Our Japanese Garden
A beautiful Japanese garden covering almost three acres
Enjoy the changes of the seasons, from the cherry blossoms and azaleas of spring, to the rich greenery of summer, the autumnal leaves, and the plum blossoms that bloom at the end of the snowy winter. The garden features a pine tree planted to commemorate a visit by the Imperial family, as well as a number of places for taking pictures. It is the perfect place for a stroll before your meal or after a relaxing bath.
Matsukaze Lobby2F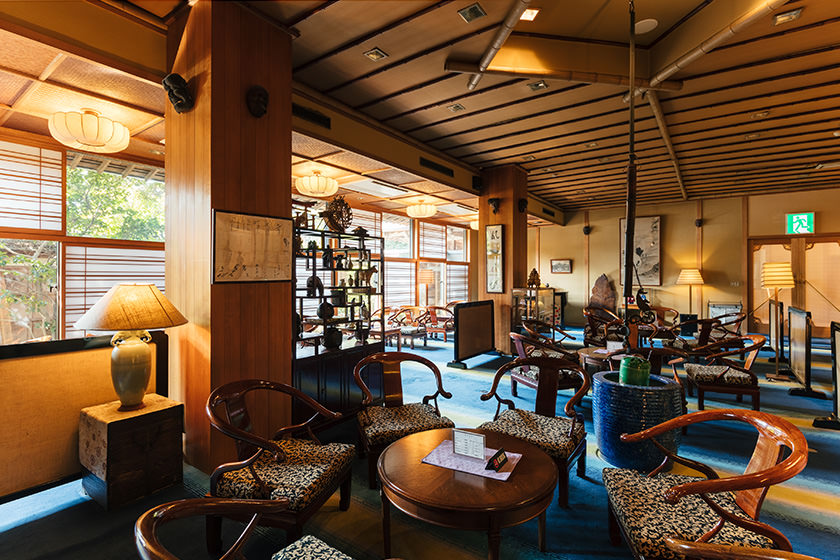 Come take a break and listen to some music played on our grand piano in our spacious lobby. Free coffee is available for overnight guests.
| | |
| --- | --- |
| Hours | 7AM-10PM |
| Menu | coffee, tea, ice cream, etc. |
Shop2F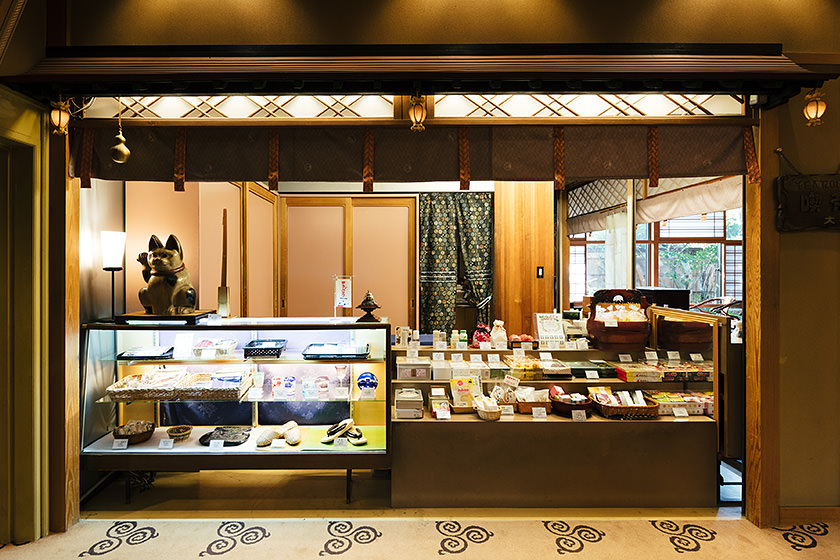 Offering souvenirs, alcohol, items made with local Hakataori fabric, our own original glycerin soap, and more.
Bottles of tea, beer, etc., not available for sale.
There are no vending machines at Daimaru Besso.
Tsuki-no-niwa Beauty Salon1F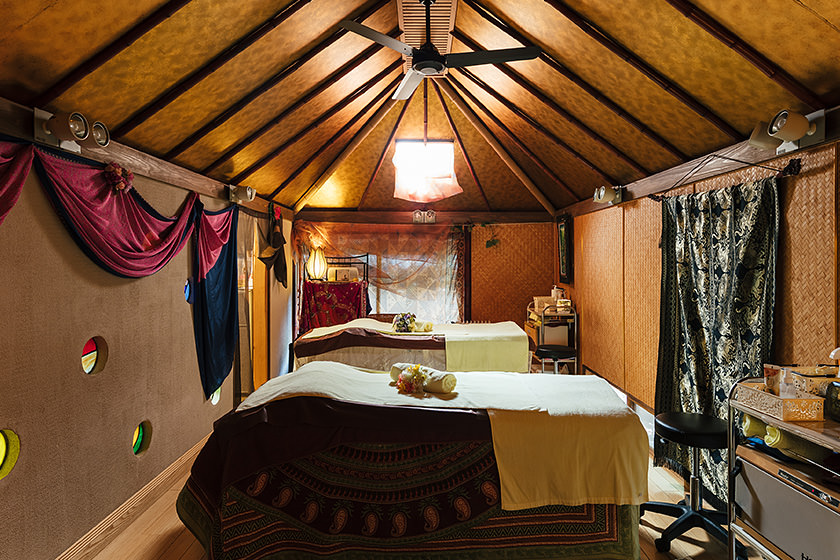 Beauty salon focused on aromas and Ayurveda. Our specialists offer treatments by hand using aromatic oils of your choosing. Each area is separated by curtains, allowing you complete privacy during your program. Reservations recommended beforehand.
| | |
| --- | --- |
| Hours | 1PM-8PM (last reservation: 8PM) |
| Location | Next to Tsugita-no-yu Main Bath 1F |
Male guests must be accompanied by a female guest.
Rainbow Lounge1F
Available only for after-party reservations. Features a distinctively retro esthetic reminiscent of a Japanese bar from the 70s. Prior reservations required for parties of 10 or more at least one day in advance.
| | |
| --- | --- |
| Hours | 8PM-12AM |
| Capacity | 40 people |
| Price | ¥100,000~ (tax included) |
| Includes | Karaoke, drinks, snacks |
VIP Karaoke Room1F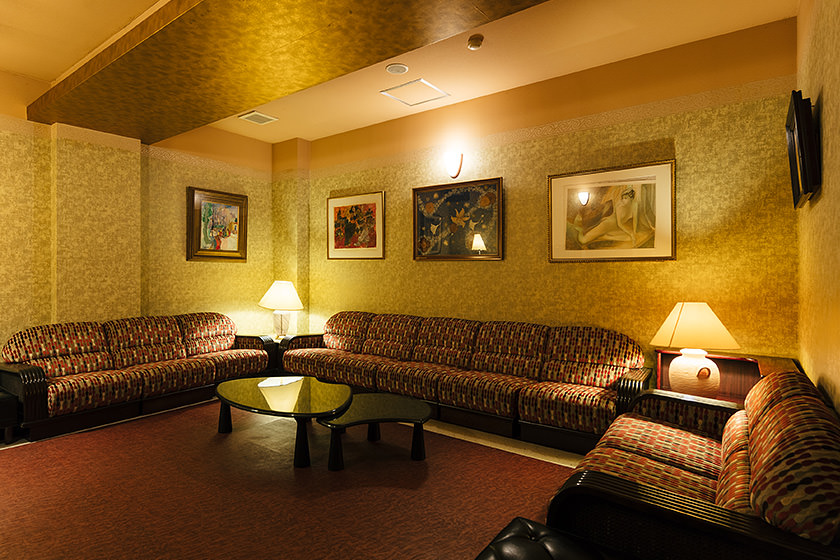 Our VIP Karaoke Room is a popular after-party space. Works well as a simple hang-out space if you don't need karaoke.
| | |
| --- | --- |
| Hours | 8AM-1AM |
| Capacity | 20 people |
| Price | ¥5,500 (tax included)/per hour for the room (max 2 hours) |
No extra room charges.
Please use the in-room refrigerator to store your drinks.
Table Tennis Room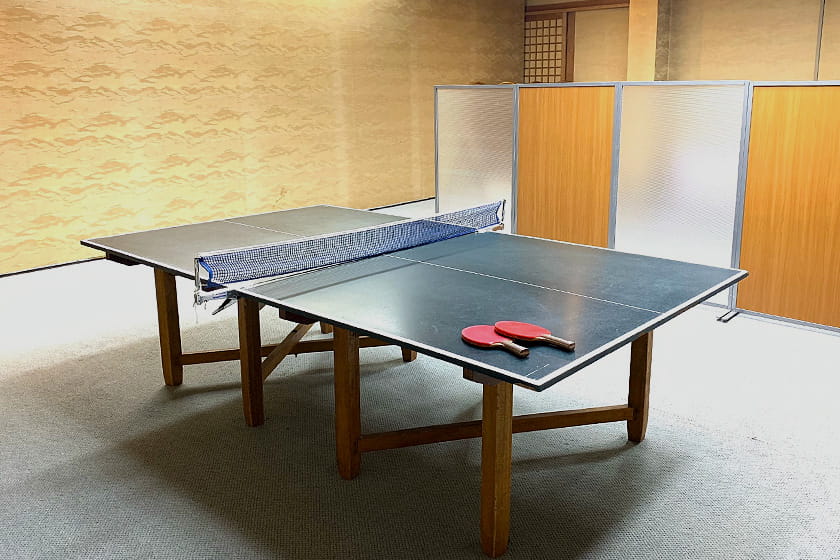 Onsen and table tennis are an inseparable pair in Japan, and a quick match or two with friends or family is the perfect way to cool off after a bath. This room is also used for other purposes and as such may not available at certain times.
Available on first-come first-served basis.