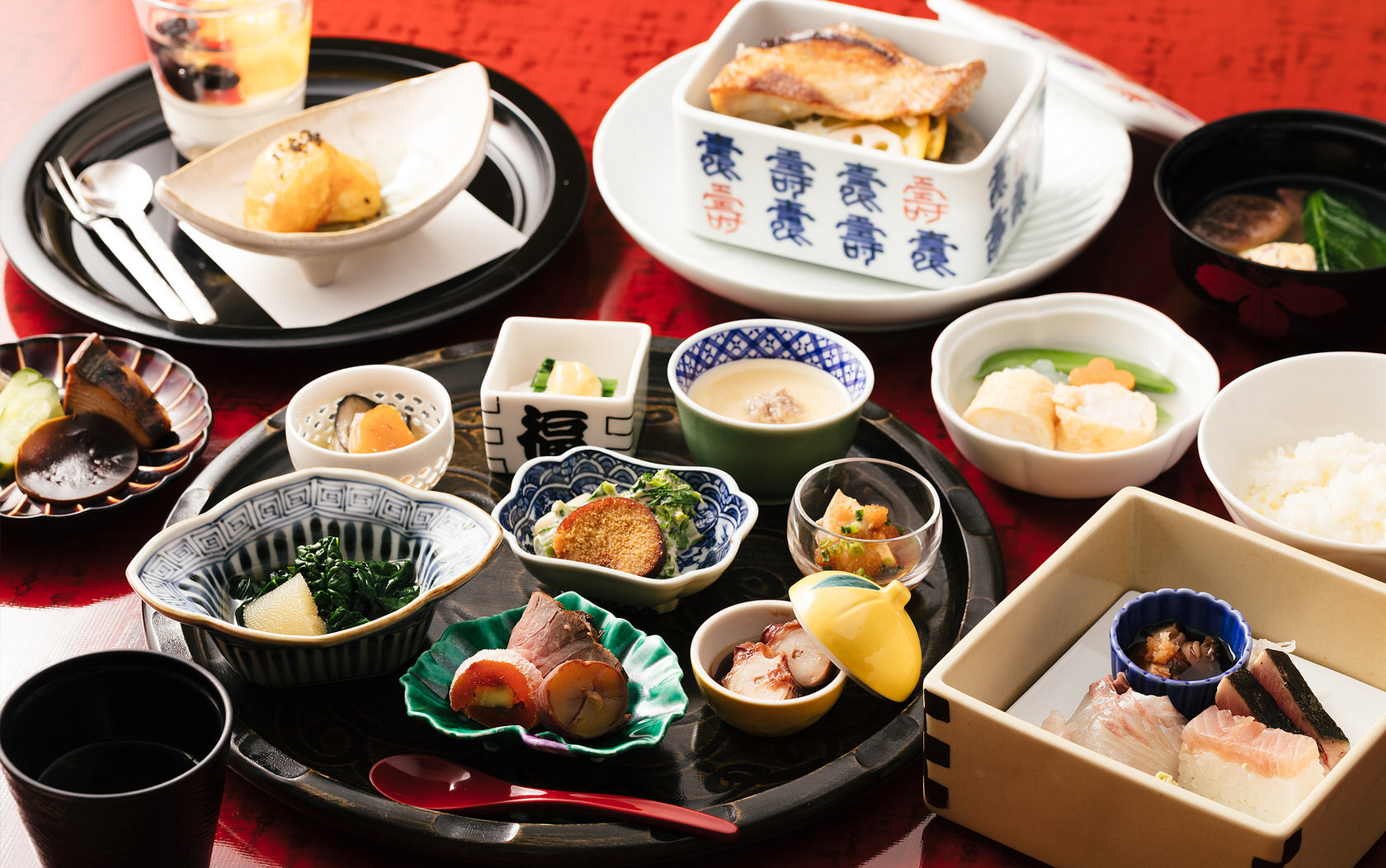 Cuisine
Experience the fresh flavors of
the seasons
Enjoy our elaborately prepared dishes
in a relaxing, comfortable space.
Our menu features a wide selection of inventive dishes centered around whatever is in season. In addition to our standard kaiseki menu, we can also cater to your wishes to provide vegetarian options, special celebratory meals, etc. Month after month, we continue to research what cuisine best delights our customers.
* This photo is for illustrative purposes.
Our famous dashi maki tamago and boiled tofu
Featuring six small sides that change each month, our breakfast is focused on healthy, vegetable-based dishes.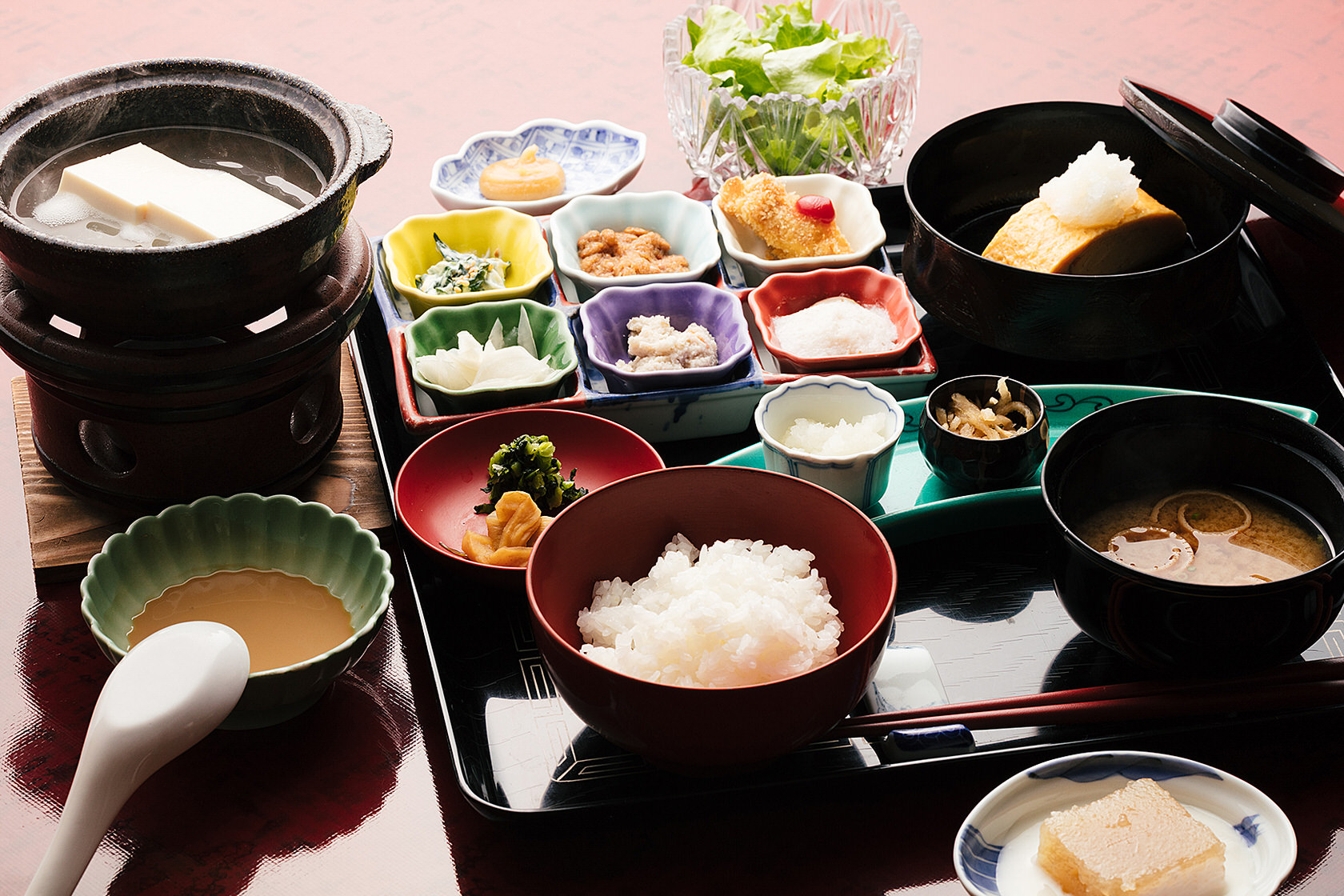 Enjoy your meal in one of our private dining rooms for a truly special experience
We have rooms with sunken seating, chair seating, or floor seating. Please let us know if you have a preference.
If you are staying at our hotel, we charge an extra ¥3,300 (tax incl.) for each person for private dining.